ROLL BAR
The Roll Bar, the portable café of the cinema, will bring delight not only on festive occasions, but also before and after the film screenings.
Hot and refreshing drinks can be ordered here, as well a variety of snacks.
We hope out guests will enjoy long discussions about the cinema over a steaming cup of coffee or a glass of a sparkling drink.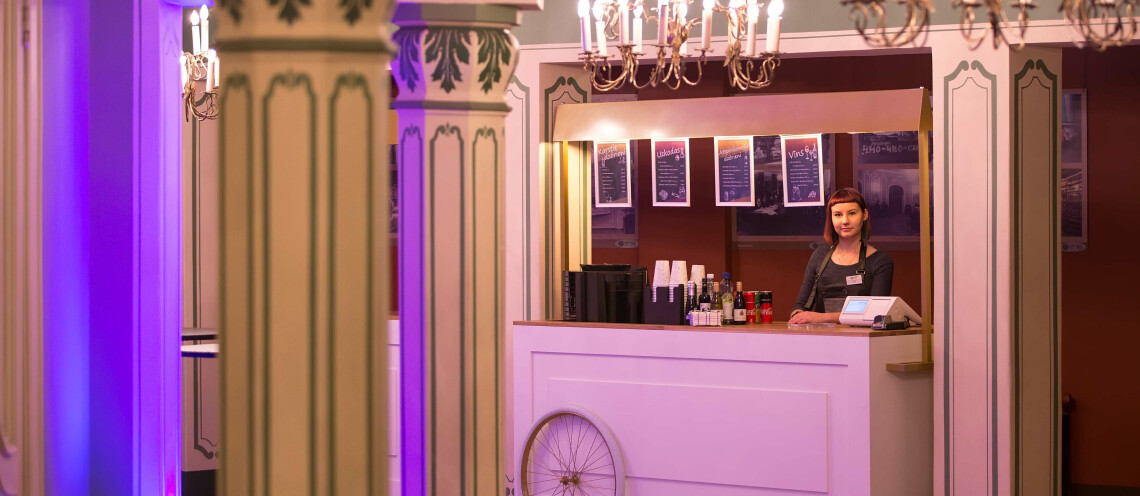 <![CDATA[YII-BLOCK-BODY-END]]>